HAWAII
Welcome to the League of Women Voters of Hawaii
The League is a non-partisan organization of women and men that builds citizen participation in the democratic process.
__________________________
 Celebrating 100 Years!
The League of Women Voters of Hawaii was presented a Proclamation by Governor Ige on February 14th, 2020, in celebration of the League's 100th Anniversary.
Check out photos of the presentation here!
_______________________________________________________________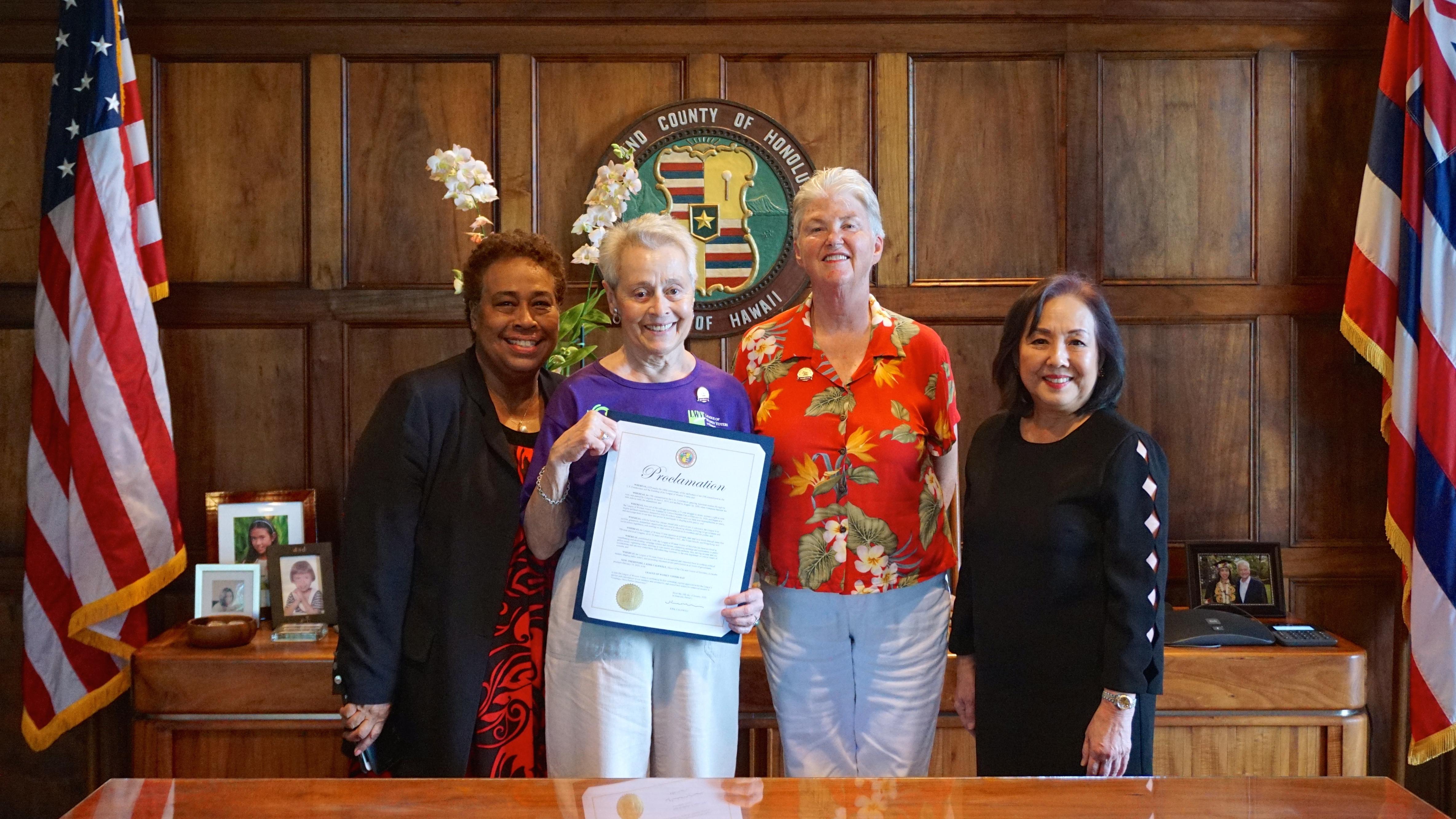 Hawaii's local leagues were also commended. Here, Nancy Davlantes of the Honolulu League receives a Proclamation from the Mayor of Honolulu. 
Click here to see the proclamation!
__________________________________
                           

The Rusty Scalpel Award 



Each year, the League, in collaboration with its partners, monitors legislation of interest. Sometimes, a bill gets amended when going through committees after hearings are held. Those amendments are meant to make changes to the bill, not change the bill itself. But there have been times when the subject matter of a bill has been entirely revised without the proper legislative and review processes. 
We award the "Rusty Scalpel" when we catch this trick being used. Find out more about it here!